How does IPL fantasy League work?
As we all know that people are very much excited about watching and streaming IPL cricket every year.
The main reason for blockbuster success of this league is people's favourite cricketers combining with players from different other countries.
This could be one of the major reasons why people are excited about watching such a tournament. Even IPL 2022 is coming as fans are keen about welcoming the biggest cricket exhibition.
Based on such tournaments, you can see that some of the platforms allow the people to analyze the cricket matches and players and make them win cash money.
Yes, we are talking about the IPL fantasy league and here the discussion is all about how this fantasy league works.
Hopefully, the below discussion will be helpful for all the seekers who would like to be a part of this platform.
---
How To Pick Fantasy XI Players in IPL Fantasy League?
Before entering into fantasy league, you should be aware of these things without fail.
So, people who would like to pick fantasy XI players, it is necessary for the people to choose a minimum of 4 and keep it in mind that they shouldn't exceed 5 when it comes to batsmen.
On the other hand, when it comes to bowlers, maximum you can choose up to 5 with minimum of 2 players.
Also, make sure to choose 1 wicket keeper player which is necessary. Apart from these, you can deal in picking all-rounders up to 4 with a minimum of 1.
In the end, these are the crucial stuff that you should follow while handling this League11 app. For more details, check out the points system of this game below.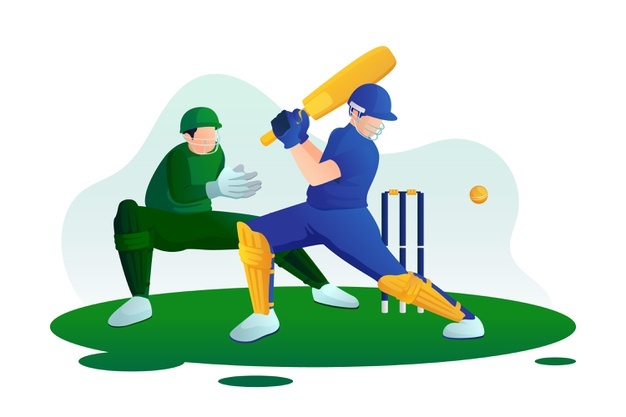 Focus on points system
This is the essential thing that will justify the given title. Based on this thing, fantasy XI cricket works big time. Let's have a look at some of the below essential points which will be important to know.
Batting points: If a player hits a single run, four, six and every half century, the points will be awarded to you.
Yes, the picked player who plays these shots will be making you earn points at the regular interval of time.
Bowling points: Bowling point is quite different from batting point method. Yes, if the picked player takes any wicket, then 10 points will be allotted.
Also, for every maiden over, 4 points will be included. Based on 4 wickets or 5 wickets taken by a player, 4 points and 8 points will be given.
Fielding points: Based on each catch by a picked player, 4 points will be awarded for sure. When it comes to stumping, you will get 6 points.
On the other hand, 4 points for run out and 6 points for direct hit run out.
These are the important point systems that you need to follow before getting into fantasy cricket. Also, while choosing the players, you must be conscious about their recent performances too.
---
Check Out Player's Recent Performance
Whenever you are planning to take part in this fantasy league, make sure to follow the recent performances of the players that you would like to pick. Because, a player's performance will be helpful to make more points for sure.
So, the users should focus on these vital things and move ahead. On the other hand, if you aren't aware of such things, then get more information from experts too.
Win big
At the end of the day, most of the IPL fans are interested in handling Fantasy cricket. Well, this thing will be supportive to make big winning chances.
Once you win the contest, then there is a chance to get real cash money as a prize. Also, you can win electronic stuff, travel packages and more.
This is also one of the main reasons why people want to get involved in this fantasy cricket league.
Final words
So, people who want to win big with cricket analysis using League11 fantasy cricket can check out the above discussion.
It will be helpful and at the same time useful for those who want to make winning opportunities. Make sure to pick the right players by seeing their recent records and play further.