6 Most Expensive Assets Owned By Virat Kohli
Virat Kohli is a cricket player who has been a leader in world cricket.
He has been a part of the Indian cricket team for a long time and is considered one of the best players of the game.
He is the captain of the Indian cricket team and is one of the best batsmen in the game.
The legendary cricketer was also one of the richest players in the world, with his net worth being around 1000 crore. He is one of the richest cricketers on the planet.
---
Most expensive assets owned by Virat Kohli
It's no surprise that the BCCI captain is a multimillionaire.
He earns a big amount from advertisements, brand endorsements, and events.
Kohli even has many businesses running under his name. Now, it's pretty much evident that the star batsman is possessing several luxurious things from his hard-earned money.
---
1. Range Rover Land Rover Vogue – INR 2.7 crore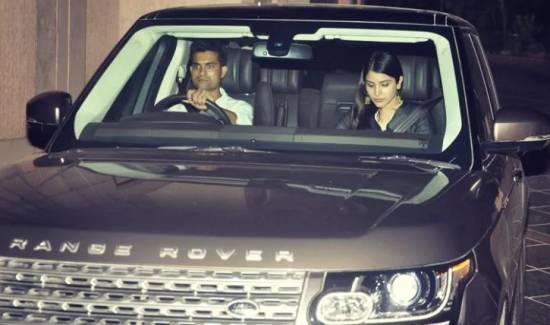 The Vogue is one of the most coveted SUVs in the country, and it has now been registered under Kohli's jersey number.
This Range Rover has a top speed of 200 km/h, which makes it one of the fastest Land Rovers in India.
One can say that Virat's wife Anushka's Vogue is one of his preferable vehicles. For the unversed, Kohli's wife Anushka also owns the same Land Rover of her own.
While the veteran batsman has kept his Land Rover in his Gurugram house, the Bollywood actress' Land Rover is parked in Mumbai, and paps have clicked her in the vehicle on several occasions.
---
2. Audi RS5 Coupe – INR 1.10 crore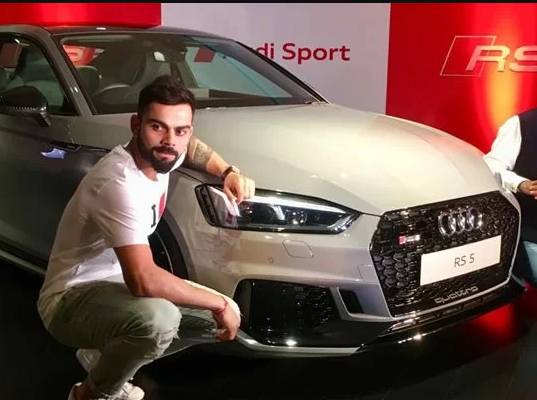 He's been snapped by paparazzi in a couple of different cars, but Kohli's favorite is his Audi RS5 Coupe. It's the top model in the RS5 series, and the top model in the RS5 series is worth Rs. 1.10 Crore.
It comes with a 444 bhp engine, a 5700 rpm top speed, and 600 Nmm of max power and max torque.
Kohli also owns a red Ferrari 488 GTB and an Audi R8 V10 plus, and the latter was also recently launched in India.
---
3. Rolex Daytona – INR 87 Lakh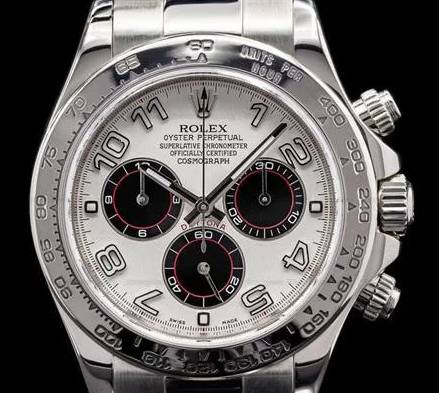 Kohli has his eye on the pink gold Rolex Daytona Everose Rainbow which is priced at Rs.87 lakh.
The watch is a timepiece made of Everose, a special alloy of gold that is almost pink in color.
The watch is also adorned with 56 diamonds set into the lugs and a colored sapphire index.
A proud owner of the prestigious Geneva-based luxury watch brand, Kohli has been seen sporting his super watch on numerous occasions.
He has even sported the Rolex Daytona in some of his shared photos and videos on social media.
---
4. Fashion Brand Wrogn – INR 13.2 crore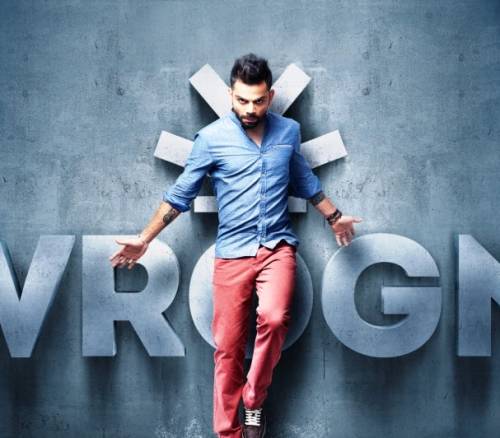 Wrogn is a popular clothing brand, and it is widely available on Myntra and Flipkart.
The collections of this brand are available in various stylish yet quality shirts, denim, footwear, etc.
Kohli has also appeared in many television advertisements promoting this brand.
It was also the kit partner of Royal Challengers Bangalore (RCB) in the IPL 2020.
AB de Villiers has also been roped in as the brand ambassador of the fashion brand Wrogn. The legendary cricketer has invested a whopping 13.2 crore in the fashion brand.
---
5. Bentley Flying Spur – INR 3.97 crore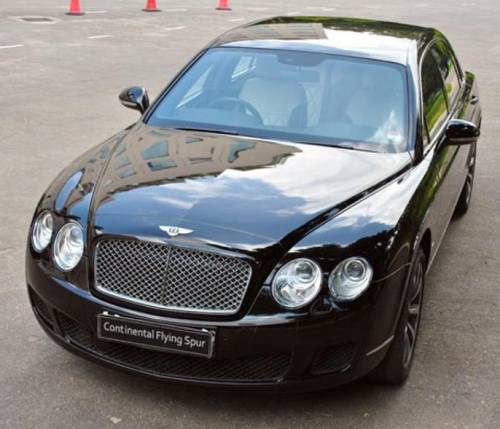 The car is not just a privilege for Kohli but it also adds a dash of charisma to the Indian captain's garage.
The car is a limited edition of 500 and comes with a special badge on the front grille.
The car also has a special paint shade of Deep Concave Blue which is inspired by the Bengal tiger.
This car has a length of 5316mm, the width of 2013, and a wheelbase of 3194mm. As a result, one needs to spend INR 3.97 crore to get this automobile.
---
6. Versova Flat in Mumbai – 10 crore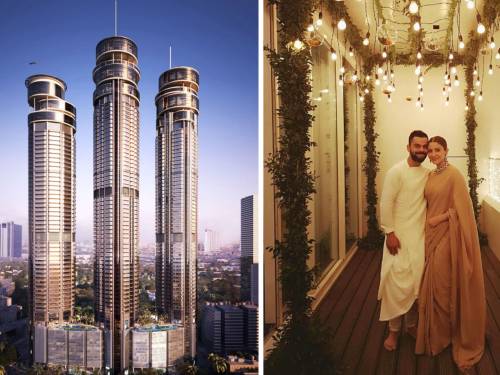 Virat Kohli has several luxurious properties, one of them is in Versova, Mumbai.
He owns a 3 BHK flat in that area, worth ten crores. He has been spending time in that flat.
The flat is located on the 20th floor and is spread over a 6,000-square foot area.
He also owns two apartments in the same building. Apart from this flat, he has also been spending time in a rented flat.
He is the son of a milkman, and the flat he lives in has a bathroom with a single-headed shower. He also spends time in a rented flat.
You may also like 5 Instances That Prove Virat Kohli Is An MS Dhoni Fanboy
---
Conclusion:
We hope you liked this post about 6 Most Expensive Assets Owned by Virat Kohli.
This is because it will help you to understand how much money a cricketer earns.
If you are also an athlete, then you can make a lot of money by working hard. I hope you like the article and share it with your friends.