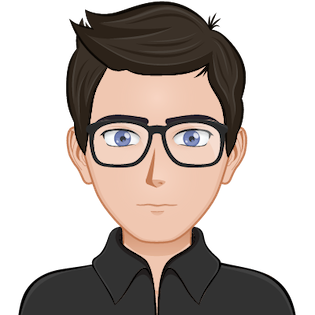 Hardik Pandya
Surat,Gujarat
India
Right-Handed, All-rounder
Player Bio
Hardik Pandya is playing for Mumbai Indians in IPL 2021 Season.
A charged young lad from a small town in Gujarat, Hardik Pandya, with his tattoos and flamboyant highlights, shows the charisma and swagger of the modern-day Indian cricketer. The all-rounder was into the big stage after constant exposure to prime-time television in the form of the Indian Premier League. A deep voice to go with the confidence and potential, and showing no sign of playing it safe, Pandya is the modern icon of audacity in the Indian cricket side. Having gone through the hard grind of domestic cricket, Pandya has got to fame when he was picked up by an IPL franchise - a license to make his efficiency well-known on the big stage.
Pandya is relatively younger to the Indian team and has already played some excellent innings with the bat in ODIs, sealing off some close run-chases and scoring quick runs when required. With the ability to accelerate, when required and target a particular bowler, he has pulled off 20-run overs in pressure situations and remains a game-changer in the ODI fold.
| Batting and Fielding | Mat | No | Runs | HS | Ave | BF | SR | 100 | 50 | 4s | 6s | CT | ST |
| --- | --- | --- | --- | --- | --- | --- | --- | --- | --- | --- | --- | --- | --- |
| Career | 80 | 29 | 1349 | 91 | 29.97 | 847 | 159.26 | 0 | 4 | 86 | 93 | 49 | 0 |
| 2020 | 14 | 5 | 281 | 60* | 35.12 | 157 | 178.98 | 0 | 1 | 14 | 25 | 6 | 0 |
| 2019 | 16 | 6 | 402 | 91 | 44.66 | 210 | 191.42 | 0 | 1 | 28 | 29 | 11 | 0 |
| 2018 | 13 | 4 | 260 | 50 | 28.88 | 195 | 133.33 | 0 | 1 | 20 | 11 | 8 | 0 |
| 2017 | 17 | 9 | 250 | 35* | 35.71 | 160 | 156.25 | 0 | 0 | 11 | 20 | 12 | 0 |
| 2016 | 11 | 2 | 44 | 9 | 6.28 | 63 | 69.84 | 0 | 0 | 4 | 0 | 6 | 0 |
| 2015 | 9 | 3 | 112 | 61* | 22.40 | 62 | 180.64 | 0 | 1 | 9 | 8 | 6 | 0 |
| Bowling | Mat | Balls | Runs | WKTS | BBM | Ave | Econ | SR | 4W | 5W |
| --- | --- | --- | --- | --- | --- | --- | --- | --- | --- | --- |
| Career | 80 | 869 | 1,313 | 42 | 3/20 | 31.26 | 9.06 | 20.69 | 0 | 0 |
| 2020 | 14 | 0 | 0 | 0 | 0/0 | - | - | - | 0 | 0 |
| 2019 | 16 | 255 | 390 | 14 | 3/20 | 27.85 | 9.17 | 18.21 | 0 | 0 |
| 2018 | 13 | 256 | 381 | 18 | 3/24 | 21.16 | 8.92 | 14.22 | 0 | 0 |
| 2017 | 17 | 156 | 213 | 6 | 2/22 | 35.50 | 8.19 | 26.00 | 0 | 0 |
| 2016 | 11 | 100 | 153 | 3 | 1/7 | 51.00 | 9.18 | 33.33 | 0 | 0 |
| 2015 | 9 | 102 | 176 | 1 | 1/13 | 176.00 | 10.35 | 102.00 | 0 | 0 |
---
---