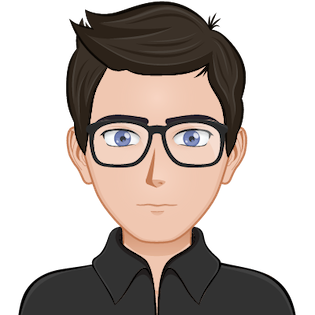 Ishan Kishan
Bodh Gaya , Bihar
India
Wicket-Keeper, Left-handed
Player Bio
Ishan Kishan is playing for Mumbai Indians in IPL 2023 Season.
Prodigies aren't uncommon in our cricket. What's unusual in Ishan Kishan's life is the fact that its genesis originates in Jharkhand. With MS Dhoni - the biggest and perhaps only heard name to have come out of the less promoted out state, it's no surprise that the young star took to go for a wicket-keeping batsman.

A left-handed opener, Ishan Kishan's first claim to lights in 2016 when he was picked to lead the India under-19s for the U-19 World Cup held in Dhaka. Despite a lean run with the bat (73 runs in six innings), in a tournament where Rishabh Pant boosted up the scoring charts, he took the team to the finals. He was however quick to turn his fortunes around in the domestic Ranji season that was to follow - ending up as Jharkhand's leading run-scorer with 799 runs. That included a career-best 273 against Capital Delhi, the highest to date by a Jharkhand batsman since now.

In the post-Dhoni period in our cricket, he's thrown his interest into the club of wicketkeeper-batsman waiting in the wings to replace Thalaiva.
| Batting and Fielding | Mat | No | Runs | HS | Ave | BF | SR | 100 | 50 | 4s | 6s | CT | ST |
| --- | --- | --- | --- | --- | --- | --- | --- | --- | --- | --- | --- | --- | --- |
| Career | 51 | 4 | 1211 | 99 | 28.83 | 885 | 136.83 | 0 | 7 | 100 | 64 | 16 | 2 |
| 2020 | 14 | 4 | 516 | 99 | 57.33 | 354 | 145.76 | 0 | 4 | 36 | 30 | 1 | 0 |
| 2019 | 7 | 0 | 101 | 28 | 16.83 | 100 | 101.00 | 0 | 0 | 8 | 4 | 2 | 0 |
| 2018 | 14 | 0 | 275 | 62 | 22.91 | 184 | 149.45 | 0 | 2 | 22 | 17 | 9 | 2 |
| 2017 | 11 | 0 | 277 | 61 | 27.70 | 206 | 134.46 | 0 | 1 | 29 | 13 | 3 | 0 |
| 2016 | 5 | 0 | 42 | 27 | 8.40 | 41 | 102.43 | 0 | 0 | 5 | 0 | 1 | 0 |
| Bowling | Mat | Balls | Runs | WKTS | BBM | Ave | Econ | SR | 4W | 5W |
| --- | --- | --- | --- | --- | --- | --- | --- | --- | --- | --- |
| Career | 51 | 0 | 0 | 0 | 0/0 | - | - | - | 0 | 0 |
| 2020 | 14 | 0 | 0 | 0 | 0/0 | - | - | - | 0 | 0 |
| 2019 | 7 | 0 | 0 | 0 | 0/0 | - | - | - | 0 | 0 |
| 2018 | 14 | 0 | 0 | 0 | 0/0 | - | - | - | 0 | 0 |
| 2017 | 11 | 0 | 0 | 0 | 0/0 | - | - | - | 0 | 0 |
| 2016 | 5 | 0 | 0 | 0 | 0/0 | - | - | - | 0 | 0 |
---
---