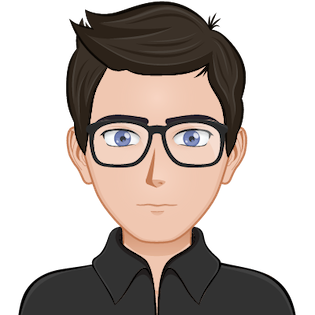 Nitish Rana
Delhi
India
Left handed bat
Player Bio
Nitish Rana is playing for Kolkata Knight Riders in IPL 2021 Season.
A career that was on the verge to fall away was reconstructed by a successful 2017 IPL campaign. That certainly helped Delhi batsman Nitish Rana emerge as one of the future prospects in Indian cricket. A sincerity showing in the 2016-17 Ranji season where he scored 404 runs in 8 games at an average of a little over 33 had not helped his cause. The Vijay Hazare competition also saw him being dropped after three failures but came to the runs in IPL 10.
Kolkata Knight Riders (KKR) was seeking for Rana after he was released from the MI squad - ahead of the 2018 auctions and since then, he has become a permanent part of the set-up, grabbing headlines with his match-winning knocks. If there's one pessimist aspect about Rana - it's his inability to convert his start into a big knock(TON) and his tendency to fall away as the season approaches its finale - it happened in MI in 2017 and repeated with KKR in 2018, thereby not letting the outstanding batsman knock the doors on national team selection.
| Batting and Fielding | Mat | No | Runs | HS | Ave | BF | SR | 100 | 50 | 4s | 6s | CT | ST |
| --- | --- | --- | --- | --- | --- | --- | --- | --- | --- | --- | --- | --- | --- |
| Career | 60 | 4 | 1437 | 87 | 28.17 | 1,060 | 135.56 | 0 | 11 | 127 | 72 | 11 | 0 |
| 2020 | 14 | 0 | 352 | 87 | 25.14 | 254 | 138.58 | 0 | 3 | 43 | 12 | 2 | 0 |
| 2019 | 14 | 1 | 344 | 85* | 34.40 | 235 | 146.38 | 0 | 3 | 27 | 21 | 3 | 0 |
| 2018 | 15 | 2 | 304 | 59 | 23.38 | 232 | 131.03 | 0 | 1 | 26 | 14 | 2 | 0 |
| 2017 | 13 | 1 | 333 | 62* | 30.27 | 264 | 126.13 | 0 | 3 | 24 | 17 | 4 | 0 |
| 2016 | 4 | 0 | 104 | 70 | 34.66 | 75 | 138.66 | 0 | 1 | 7 | 8 | 0 | 0 |
| Bowling | Mat | Balls | Runs | WKTS | BBM | Ave | Econ | SR | 4W | 5W |
| --- | --- | --- | --- | --- | --- | --- | --- | --- | --- | --- |
| Career | 60 | 103 | 142 | 7 | 2/11 | 20.28 | 8.27 | 14.71 | 0 | 0 |
| 2020 | 14 | 12 | 23 | 0 | 0/0 | - | 11.50 | - | 0 | 0 |
| 2019 | 14 | 48 | 72 | 3 | 1/8 | 24.00 | 9.00 | 16.00 | 0 | 0 |
| 2018 | 15 | 37 | 44 | 4 | 2/11 | 11.00 | 7.13 | 9.25 | 0 | 0 |
| 2017 | 13 | 0 | 0 | 0 | 0/0 | - | - | - | 0 | 0 |
| 2016 | 4 | 6 | 3 | 0 | 0/0 | - | 3.00 | - | 0 | 0 |
---
---