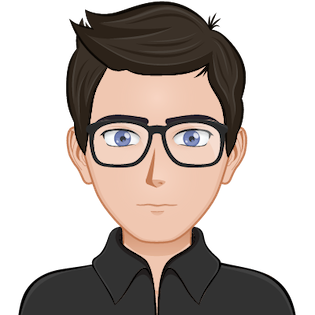 Rohit Sharma
Nagpur,Maharashtra
India
Right-handed Bat
Player Bio
| | |
| --- | --- |
| FULL NAME | Rohit Gurunath Sharma |
| BORN | April 30, 1987, Bansod, Nagpur, Maharashtra |
| BATTING STYLE | Right-hand bat |
| BOWLING STYLE | Right-arm off-break |
| PLAYING ROLE | Top-order batsman |
Rohit Sharma is playing for Mumbai Indians in IPL 2023 season.
For a large part of his career, it seemed Rohit Sharma's biggest gift was his biggest burden. Languid, easy on the eye, all shots in his armoury, Sharma emerged from Mumbai's suburbs as the heir apparent to the batting greats of the 2000s. Ironically his IPL franchise nicknamed him "Hitman" when he was anything but: more caresser, less hitter.
However, it took time and persistence for him to become the double-hundred machine and IPL-winning phenomenon that he eventually became.
That Sharma had the talent was apparent to both the casual observer and to the trained eye. So while it took time for that batting talent to translate into runs, the casual observers kept getting frustrated, and the trained eyes of the selectors and captains kept backing him. It had Sharma frustrated too, who began to hate the word "talent", which became a pejorative nickname for him on social media. Once it all clicked, though - move to open the batting in ODIs late in 2012 was one particular turning point - it did so spectacularly.
Sharma scored ODI double-hundreds for fun, won five IPLs in its first 12 editions, scored five hundreds at the 2019 ODI World Cup, and when he finally got to open in Tests in 2019, three quick hundreds in his first series, one of them a double. Sharma became one of the colossal six-hitters of his era. So spectacular and certain was his acceleration that people began anticipate a double-century every time he went past a score of 50.
Along the way, his captaincy at Mumbai Indians, whom he led to four titles, won plaudits. He was methodical, studious and calm, using all available technology and data to arrive at decisions. He was an able deputy to Virat Kohli in limited-overs formats in international cricket, winning India two titles in Kohli's absence.
| Batting and Fielding | Mat | No | Runs | HS | Ave | BF | SR | 100 | 50 | 4s | 6s | CT | ST |
| --- | --- | --- | --- | --- | --- | --- | --- | --- | --- | --- | --- | --- | --- |
| Career | 200 | 28 | 5230 | 109* | 31.31 | 4,004 | 130.61 | 1 | 39 | 458 | 213 | 89 | 0 |
| 2020 | 12 | 0 | 332 | 80 | 27.66 | 260 | 127.69 | 0 | 3 | 27 | 19 | 6 | 0 |
| 2019 | 15 | 1 | 405 | 67 | 28.92 | 315 | 128.57 | 0 | 2 | 52 | 10 | 4 | 0 |
| 2018 | 14 | 2 | 286 | 94 | 23.83 | 215 | 133.02 | 0 | 2 | 25 | 12 | 8 | 0 |
| 2017 | 17 | 2 | 333 | 67 | 23.78 | 273 | 121.97 | 0 | 3 | 31 | 9 | 10 | 0 |
| 2016 | 14 | 3 | 489 | 85* | 44.45 | 368 | 132.88 | 0 | 5 | 49 | 16 | 2 | 0 |
| 2015 | 16 | 2 | 482 | 98* | 34.42 | 333 | 144.74 | 0 | 3 | 41 | 21 | 5 | 0 |
| 2014 | 15 | 2 | 390 | 59* | 30.00 | 302 | 129.13 | 0 | 3 | 31 | 16 | 5 | 0 |
| 2013 | 19 | 5 | 538 | 79* | 38.42 | 409 | 131.54 | 0 | 4 | 35 | 28 | 7 | 0 |
| 2012 | 17 | 2 | 433 | 109* | 30.92 | 342 | 126.60 | 1 | 3 | 39 | 18 | 13 | 0 |
| 2011 | 16 | 3 | 372 | 87 | 33.81 | 297 | 125.25 | 0 | 3 | 32 | 13 | 7 | 0 |
| 2010 | 16 | 2 | 404 | 73 | 28.85 | 302 | 133.77 | 0 | 3 | 36 | 14 | 9 | 0 |
| 2009 | 16 | 3 | 362 | 52 | 27.84 | 315 | 114.92 | 0 | 1 | 22 | 18 | 5 | 0 |
| 2008 | 13 | 1 | 404 | 76* | 36.72 | 273 | 147.98 | 0 | 4 | 38 | 19 | 8 | 0 |
| Bowling | Mat | Balls | Runs | WKTS | BBM | Ave | Econ | SR | 4W | 5W |
| --- | --- | --- | --- | --- | --- | --- | --- | --- | --- | --- |
| Career | 200 | 332 | 440 | 15 | 4/6 | 29.33 | 7.95 | 22.13 | 1 | 0 |
| 2020 | 12 | 0 | 0 | 0 | 0/0 | - | - | - | 0 | 0 |
| 2019 | 15 | 0 | 0 | 0 | 0/0 | - | - | - | 0 | 0 |
| 2018 | 14 | 0 | 0 | 0 | 0/0 | - | - | - | 0 | 0 |
| 2017 | 17 | 0 | 0 | 0 | 0/0 | - | - | - | 0 | 0 |
| 2016 | 14 | 0 | 0 | 0 | 0/0 | - | - | - | 0 | 0 |
| 2015 | 16 | 0 | 0 | 0 | 0/0 | - | - | - | 0 | 0 |
| 2014 | 15 | 18 | 26 | 1 | 1/20 | 26.00 | 8.66 | 18.00 | 0 | 0 |
| 2013 | 19 | 8 | 6 | 0 | 0/0 | - | 4.50 | - | 0 | 0 |
| 2012 | 17 | 6 | 16 | 0 | 0/0 | - | 16.00 | - | 0 | 0 |
| 2011 | 16 | 24 | 53 | 0 | 0/0 | - | 13.25 | - | 0 | 0 |
| 2010 | 16 | 114 | 153 | 2 | 1/19 | 76.50 | 8.05 | 57.00 | 0 | 0 |
| 2009 | 16 | 138 | 161 | 11 | 4/6 | 14.63 | 7.00 | 12.54 | 1 | 0 |
| 2008 | 13 | 24 | 25 | 1 | 1/25 | 25.00 | 6.25 | 24.00 | 0 | 0 |
---
---